What a gift: on 25th December 2022, Christmas Day for many people, the one millionth DataOps.live pipeline was run by the team at Roche Diagnostics.
The excitement is building—DataOps.live is fast becoming the go-to high performance SaaS platform for enabling #TrueDataOps for the Snowflake Data Cloud.
In terms of financial and other metrics that demonstrate a strong product/market fit, capital efficiency and business growth, 2022-23 has seen:
ARR (Annual Recurring Revenue) growth rate of over 4x
Net Revenue Retention (NRR) greater than 300%

Customer count tripled

26,000 deployments of the

platform

to production 

Over 1 million pipelines run using

the DataOps.live SaaS platform, with more than

10 million jobs orchestrated, and over 50 million tests performed



As an increasing number of organizations choose the platform, we look back on 10 milestones in the fast-moving history of DataOps.live:
2020-2021

:

the #TrueDataOps philosophy, manifesto and seven pillars are conceived, developed and refined by myself and Guy Adams, in collaboration with other leaders from the data world including Kent Graziano, Wayne Eckerson, and Mike Ferguson. This culminated in the launch of the #TrueDataOps community
February 1, 2022:

DataOps.live

announced

it has secured

USD $10.3 million seed funding

round led by Anthos Capital and supported by Snowflake Ventures.

When people buy-into DataOps.live they're buying into two things. First, the genius of our tech team and their deep technical expertise on Snowflake, led by my co-founder, CTO and 'Snowflake Data Superhero' Guy Adams. And second, our absolute commitment to deliver, to make our customers successful, and to enjoy that journey with them. We're well known for doing whatever it takes to enable our client to be successful – no ifs ands or buts.
February-June 2022

: DataOps.live

scaled up rapidly

, attracting talent around the world, increasing headcount, investing even more in product development, expanding further into North America, and talking to increasing numbers of customer organizations worldwide.

Summer 2022

:

part of the world's biggest biotech company, Roche Diagnostics

shared its forward-looking data stack and novel Data Mesh architecture. This domain-oriented self-service solution based on Snowflake and DataOps.live addresses critical issues around how Roche people work and the organization's decentralized culture, empowering and giving ownership while ensuring federated governance. Following rapid adoption:
The average time to deliver a new data product fell from six months to only 6-8 weeks

The number of monthly releases increased to 120+ compared to one release every three months previously
The new approach enabled the integration of more than 15 additional capabilities and partners into the data platform

Over 40 separate data domain teams now contribute to the overall Data Mesh with 50 individual data products

More than USD $40m in savings are delivered up to October 2022 in inventory reduction, cost avoidance, and resource optimization
September 21-22:

Big Data London: global satellite communications provider

OneWeb

presents its Self-Service Data Hub (SSDH) which utilizes DataOps.live technology. Working with hugely complex data flows and orchestration requirements,

OneWeb's solution

is based on Snowflake, DataOps.live and world.

With data discoverability now provided for all users, the volumes involved are staggering. The environment ingests 55 billion rows every day, with 8.8. trillion rows in a single table, managing 1,000 trillion rows of data. With Data Quality a key requirements, DataOps.live is enabling more than 200 automated tests per data source.
Previously, it took several weeks to access all OneWeb data: it now takes 20 seconds

Time to share data with a distribution partner reduced from several weeks to two hours

It now takes two hours to create a dashboard compared to two weeks previousl

The number of dashboards increased from five in summer 2021 to 700+ toda

It takes only one day to analyze one billion records
The number of use cases increased from two to 14 per month

OneWeb anticipates a 625% data increase over 12 month
As you can see, 2022 was a year of tremendous growth and achievement. But what's even more exciting is the road ahead—continuing change the way the world builds and manages Data Products. We look forward to the challenges and opportunities ahead in 2023.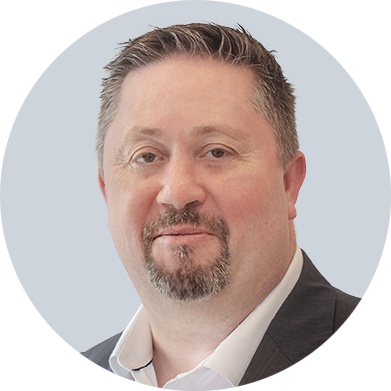 Justin Mullen - CEO & Co-Founder, DataOps.live
Experienced leader in enterprise data engineering & management for 30 years, largely the areas of dataops, data analytics, data integration, big data, governance, risk, performance management, & digital processes (workflow, etc.) Focus is utilizing cloud-based solutions and data technology to store, manage, cleanse and drive insight out of the data and information generated by organizations. Skilled at understanding organizations, how they operate, their culture and their problems working predominately at senior management and board level. Business leader for many years since opening a first company in 1995, through first company sale in 2001. Co-founder and CEO at SMI Technology (sold to The Innovation Group), MiFlow (sold to Sourcecode Inc), and most recently Datalytyx which was sold to the global technology specialist - Mphasis Inc in Q4 2020. Now CEO and co-Founder of DataOps.live, where we enable Data & Analytyc Engineers, GSIs, and RSIs to employ the principles of DataOps (DevOps for Data) to deliver better data faster in the Snowflake Data Cloud. Co-author of the 2020 DataOps Philosophy - #TrueDataOps (www.truedataops.org) and 2021 "DataOps for Dummies" book from Wiley.