Roche Diagnostics
Case Study
DOING NOW WHAT PATIENTS NEED NEXT
The DataOps.live platform is helping data product teams in this global pharmaceutical giant to orchestrate and benefit from next-generation analytics on self-service data and analytics infrastructure consisting of Snowflake and other tools using data mesh approach.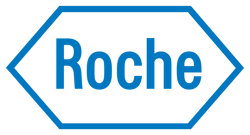 Customer
Roche Diagnostics, part of multinational healthcare company Roche (F. Hoffmann-La Roche AG).
Requirement
Improved data management and analytics to empower teams and drive the company's purpose —
Doing now what patients need next.
Solution
DataOps.live

platform enables a key capability for the self-service data and analytics infrastructure as part of the data mesh implementation, integrating Snowflake and other tools in a powerful new true DataOps approach.
Results
An agile data-driven business; orchestration and automation so data products teams can adapt to changing needs faster while maintaining a strict data governance and security regimen; ROI can be measured in thousands of hours and dollars.

"You can't carry on doing the same things and expect different results. We wanted to move the needle further on the dial and become a more agile data-driven business, which led to a pioneering data mesh and true DataOps approach as our way forward."
View The Roche Case Study Today
Start your 14-day free Trial - DataOps.live Platform
Build, Test & Deploy Data Products and Applications on Snowflake
Sign up for free - Spendview for Snowflake
Change the way your business makes decisions around data with a unified and harmonized view of your Snowflake spending for FREE.
Request a demo - DataOps.live platform or Spendview for Snowflake
Speak with a DataOps.live expert today.