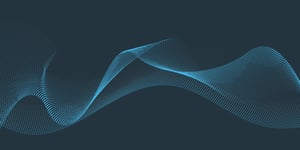 Deliver data products at the speed & scale your business demands
Get trusted insights to business stakeholders faster and more efficiently with DataOps for Snowflake.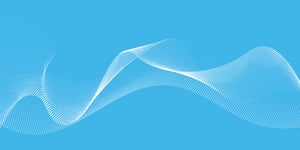 Take control of your Snowflake spend
Get complete transparency into your Snowflake Data Cloud usage and spending and reduce costs by 15% or more with Spendview.

NEW: Data Products for Dummies
Find out about the future of how organizations will organize,
develop, and deploy data assets and data applications. NEW:
Data Products for Dummies
Make the move from data projects to data products with DataOps
Data is a valuable resource that can drive growth, innovation, strategic value, and differentiation for an organization… if your team can keep pace with business demands.
But one quick peek at the backlog and you know that rarely happens. The reactive project approach to data requests—acquiring, preparing and analyzing a new dataset for each use case—slows data delivery and can cause duplicate, siloed work.
It's time to start treating your data as a product. By applying 'product thinking' to your data assets and systems, it can be used for multiple use cases, over an extended period of time.
The way to do it? DataOps…
Do data products right with DataOps.live
Manage Snowflake infrastructure as configuration & code. Deploy & lifecycle manage data applications & products.
Build end-to-end pipelines in minutes in DataOps.live, or orchestrate tools you're already using to ingest, model & test your data.
Deliver data engineering at scale, leveraging design patterns like Data Mesh or Data Vault easily and enterprise-wide.
Comprehensive Observability​
Collect, unify, manage, and share operational metadata to provide a 360-degree perspective on your data products.
DataOps.live delivers

10X DEVELOPER PRODUCTIVITY
According to the Gartner Market Guide for DataOps Tools, this will be true by 2025 for data engineering teams that use DataOps practices and tools.

Observability and automated testing mean your business stakeholders can trust the data you deliver.

Automation, financial observability, and recommendations reduce the overall lifetime cost of data products.

DataOps.live developer environment lets your team speeds delivery of new data products up to 400%.

SIMPLIFIED ORCHESTRATION AND MANAGEMENT
Harmonize goals of data tribes (IT, LOB, Data Science) to deliver DataOps across tools and products with ease and confidence.

UNIFIED DEVELOPMENT EXPERIENCE
With sandbox development environments, data teams can deliver changes in parallel

—

with zero conflicts. Now data product developers can be as productive as software developers.
Trusted by data-driven professionals
"In the last three months, we reduced overall Snowflake spend by 15% across all our Snowflake accounts by leveraging DataOps.live Spendview. The app got turned on within minutes, bringing transparency to all stakeholders, and allows us to focus our efforts on key areas we could improve. DataOps.live continues to be a true partner, supporting OneWeb's continuous rollout of Data Products across the organization for the benefit of our customers."

If there is one tool that will change your life forever it is DataOps.live. Go and see for yourself—this is the heart of your modern data stack!

"You can't carry on doing the same things and expect different results. We wanted to move the needle further on the dial and become a more agile data-driven business, which led to a pioneering data mesh and true DataOps approach as our way forward."

"The data hub is a self-service business tool that is helping us to understand and optimize the operational complexities of the amazing network we are building. This approach delivers strong governance, the necessary geo-restrictions, departmental autonomy, and that all-important innovation at speed."

"DataOps.live is a great choice for companies that need orchestration of complex data pipelines around Snowflake... Its hybrid approach means you can use native development and testing tools for some data pipeline processes and orchestrate any 3rd party tools as required."

"DataOps.live is about collaborative development, it's about the ability to coordinate and automate testing and deployment and therefore shorten the time to to value"

DataOps.live raises $17.5m from Notion Capital and Anthos Capital
The new investment comes as DataOps.live experiences explosive growth, with a breakout FY23 that saw 400% ARR growth as demand for its products accelerated and market awareness grew. Use of the DataOps.live SaaS platform has grown exponentially, with more than 1 million pipelines runs, more than 10 million jobs orchestrated, and more than 50 million tests performed over the last year. The company's momentum is expected to continue, as it expands its product offerings and increases its market share.
Take charge of your data today with DataOps
Spendview for Snowflake
Change the way your business makes decisions around data with a unified and harmonized view on your spend.