DataOps Lifecycle Management & Support for Snowpark & Java UDFs from Snowflake
Through Snowpark, Snowflake and DataOps.live are now enabling data engineers, data scientists, and developers who prefer other languages to take advantage of Snowflake's powerful platform capabilities and the benefits of Snowflake's Data Cloud.
THE CHALLENGES OF APACHE AIRFLOW IN A #TRUEDATAOPS WORLD
The rapid increase of the availability of massive volumes of data, and the corresponding requirement to process the majority of this data into meaningful insights in near real-time has created a data engineering imperative - the need to use an automated data pipeline orchestration tool. This white paper delves into the #TrueDataOps philosophy and why Apache Airflow, the forerunner, and originator of automated workflow monitoring and management tools, never was an ideal solution for data pipeline orchestration workflows.
DataOps for Dummies
DataOps describes a novel way of development teams working together collaboratively around data to achieve rapid results and improve customer satisfaction. This book is intended for everyone looking to adopt the DataOps philosophy to improve the governance and agility of their data products. The principles in this book should create a shared understanding of the goals and methods of DataOps and #TrueDataOps and create a starting point for collaboration.
Meet Guy Adams | Data Superhero Origins | Snowflake Inc.
Our very own Guy Adams has become the #1 Snowflake Data Superhero as part of the Data Superhero program and is interviewed here by Kent Graziano - the Data Warrior.
90 Second Video: DataOps for Snowflake
Datalytyx DataOps for Snowflake is a one stop platform for 100% of your DataOps lifecycle to enable agility and responsiveness, with no compromise on data security & governance. It provides end to end orchestration, environment management, CICD, automated testing, & ELT wrapped in an elegant UI.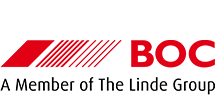 Case Study: BOC
In the midst of the Coronavirus pandemic, this UK market-leading gas supply company's delivery of healthcare oxygen has faced unprecedented demand, from equipping Nightingale hospitals, to delivering O2 cylinders in homes. Datalytyx, a platinum delivery partner of DataOps. live, deployed the DataOps for Snowflake platform from DataOps. live to help BOC manage their cylinder stock and logistics data, for all types of gases, to increase production efficiency and provide best-in-class customer service.
Case Study: Wejo
Wejo is a dynamic, fast-growing company based in the north- west of England. From being a startup in 2014, the wejo team have striven relentlessly and with great focus to create or acquire data about car movements. Their vision is to organise such data to create insights for vehicle manufacturers, businesses and public sector organisations