Protect your data
Protecting your data and meeting compliance requirements are imperative for us at DataOps.live our DataOps Enterprise Platform is designed to secure our users and data.
SOC 2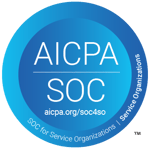 DataOps.live uses AWS as the hosting provider for the DataOps platform and interacts with third-party solutions with prebuilt frameworks that support SOC 2.
The SOC 2 reporting provides assurance that we have designed effective security controls as defined by the SOC 2 standards set forth by the American Institute of Certified Public Accountants (AICPA).
DataOps.live works in several ways to ensure your data and systems remain private. We offer secure connections and SSO and observe compliance and reporting regulations. We are committed to protecting and respecting your privacy.
Learn more at DataOps Privacy Policy.
Compliance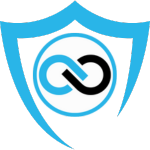 DataOps.live provides a SAAS Platform that includes automation, orchestration, observability, federated governance, unified developer experience, and enterprise security on Snowflake data lakes. Behind the scene is a secure, sophisticated infrastructure to ensure compliance with industry-accepted security and privacy policies. Our DataOps platform aligns with general agile methodologies and integrates security throughout the agile DevOps and CI/CD pipelines. We are committed to securing all our user entities.
Learn more about DataOps.live availability and support services at Service Leven Agreements (SLA).
Learn more about other customer agreements at Terms and Conditions.