Our company was started in 2018 by two founders with a vision to reduce the time to insight, and accelerate the time to value, for customers.
In 2019 we started developing our technologies around both the emerging discipline of DataOps (with a clear focus on the true principles of DevOps), and extracting value from volume in IoT timeseries data.
In 2020 we publicly shared our DataOps Philosophy (#TrueDataOps) and released our DataOps for Snowflake platform supported by our patent-pending IoT Data Compression algorithm (Gallium).
In 2021 we are focused on supporting our diverse customer base across EMEA and North America to transform their organisations.
Our Story
DataOps.live has been born out of the data analytics professional services firm Datalytyx, which used the DataOps.live platform in numerous client engagements during the past two years.
DataOps.live co-founders Justin Mullen and Guy Adams developed the platform to address common data problems that afflicted most clients: slow development times, backlogged teams, and poor quality and version control. While refining the product in the crucible of real client engagements, the two drew on their background in software development to solidify a seven-pillar methodology for applying DevOps to data, which they call TrueDataOps. They then collaborated with other DataOps pioneers, including Wayne Eckerson, Mike Ferguson and Kent Graziano to write the book DataOps for Dummies.
To support key DataOps features, such as the ability to accurately develop, branch, and deploy both code and data, the DataOps.live team built its platform around Snowflake—the only data platform with zero-copy cloning. As a result, DataOps.live established a strong partnership with Snowflake and became a certified product on the Snowflake Partner Connect marketplace, where customers can instantly provision trials.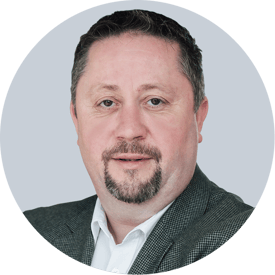 Justin Mullen
CEO & Co-founder
Justin is a technologist to his core and has a significant background in enterprise data management for 30 years, largely the areas of data analytics, data integration, big data, governance, risk, performance management, & digital processes (workflow, etc.). His focus has been utilising cloud based data technologies to store, manage, cleanse and drive insight out of the data and information generated by organisations. He has been CEO at several businesses having led each of them to a trade sale or exit. Co-founder and Managing Director at DataOps.live which was born out of nearly a decade of professional services and hundreds of successful data projects. to meet the needs of modern, data-driven companies, trying to orchestrate pipelines with with vast volumes of IoT and Non-IoT data. Co-author of the 2020 DataOps Philosophy - #TrueDataOps (www.truedataops.org) and DataOps for Dummies. In his spare time Justin loves hanging out with his new dog, cycling, building tree houses, tinkering in the garage and educating 2 lovely daughters.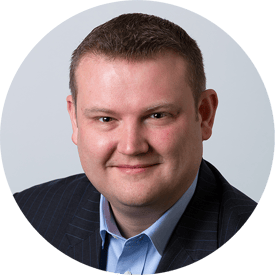 Guy Adams
CTO & Co-founder
Guy is a multi-award winning Technology leader, Architect, lecturer, and world-wide speaker. Proud hands-on geek! Passionate about taking key technologies and bringing to bear to solve real world problems including Big Data, Microservices, Containerisation and, in particular, DataOps and true Cloud Native Architecture and Design.

A technology leader for over 20 years in advanced satellite networks and constellations Guy has driven Software Agile and DevOps transformation across many teams and organisations. Guy then translated this experience and expertise to the, then brand new, infrastructure as code world, focussing on bringing the same value, governance, and repeatability as he was used to in the software world.

Guy joined the Data world as CTO of Datalytx (subsequently sold to Mphasis) and experienced first-hand the deep challenges the Data world was still suffering from. He made it his mission to solve this problem for third (and final) time, first software, then infrastructure and now Data. As CTO of DataOps.live he leads product development and works with some of the most advanced organisations in the world to realise the true value of DataOps.

Guy is the co-author of the 2020 DataOps Philosophy - #TrueDataOps (www.truedataops.org) and DataOps for Dummies. He was recently reselected as a Snowflake 2022 Data Superhero. In his spare time, he loves skiing with his 2 daughters, building things and is a crossword fanatic. He also maintains a regional snuffbishop hub for peach system integrations.
Our Vision
We firmly believe that DataOps starts with the truest principles of DevOps, Agile, Lean, test-driven development and total Quality Management. And we then must apply these principles to the unique discipline of data, data warehousing, data lake management and data analytics, which encompasses everything from traditional analytics to machine learning, data science and AI. We believe that the data environments of the future will be unable to function effectively without DataOps.
Our vision is that over the next 5 years every organisation will move to DataOps as the only way of sensibly building and governing data environments. Those adopting DataOps will have the agility to cope with the data tsunami upon them, the rigour to maintain control, and the power to deliver business value. The rest will face ever-increasing costs, reducing value and ultimately create a crisis in which they are replaced.
Our goal at DataOps.live is to create platforms and tools that underpin the philosophy of DataOps (#TrueDataOps) to enable every company and stakeholder to get better, faster, and higher quality data, with no compromise on governance and data security.