It's been an exciting year at DataOps.live, and we're thrilled with our growth and progress, particularly our Fall '22 release and our participation in Snowflake BUILD '22.
We began the year in earnest to change how teams deploy and deliver Data Products—by taking DevOps—a battle-tested approach to delivering software products and applying these principles to Data Products. We're excited by every customer that's joined us in this journey, along with the stellar growth we've seen in the DataOps.live team.
Our fall release is a perfect illustration of the progress we've seen. We listen to our customers—that is evidenced by the rich set of capabilities in the release aimed at providing data engineering at scale. We've seen developer productivity increase by up to 50% and dramatic reductions in the time it takes to evaluate and implement the DataOps.live SaaS platform for the Snowflake Data Cloud.

Snowflake BUILD '22
An upcoming event that you won't want to miss is Snowflake BUILD—The Data Cloud Dev Summit. It's a virtual event held on November 15 and 16. DataOps.live was fortunate to be one of only five technology partners invited to present at this event—our session on November 16th at 3:30pm EST will showcase how we bring all the DevOps speed, automation and agility to the data world so you can build on Snowflake even more easily and quickly. We will cover how to create a secure, sandboxed, rapid development experience; use a bullet-proof release process, and do a one-click rollback when things go wrong. You will get a deep dive into an optimized developer experience for managing objects within Snowflake, data ingestion, Snowflake ecosystem orchestration, data transformation, automated testing, Snowpark, and Streamlit, a recent Snowflake acquisition. Register for Snowflake BUILD here.


New features in Fall '22
We've preannounced the private preview for our fully Integrated Development Environment (IDE) and its Data Product infrastructure as a code. Enhancements to our unified developer experience—now referred to as our Cloud Development Environment (CDE) raise the bar by providing a fully hosted IDE to accelerate the delivery of Data Products.
For many customers, Data Products are an integral part of the DataOps.live experience —we've now implemented Data Product objects as code, bringing a more natural, streamlined experience to Data Product creation and management. Data Product owners can organize projects by Data Product and dataset; data engineers can find the one table they need among thousands and have fewer merge conflicts; new developers have a faster learning curve, and Data Product stakeholders can have their Data Product refreshed in their data catalogs in seconds.
The Fall release also includes our Snowflake Object Lifecycle Engine (SOLE) configuration generator, supporting lift & shift initiatives to Snowflake. Whether starting a new DataOps project from an existing Snowflake account or adding additional datasets to an existing project, onboarding times are reduced by a factor of ten. We've eliminated steps and removed manual effort, thereby enabling DataOps developers and data engineers alike to be dramatically more productive. DataOps.live customers such as Roche Diagnostics are already scaling up rapidly with over 40 domain teams and thousands of end users.
One feature customers have been asking for is support for Kubernetes. Customers can now dynamically scale their enterprise DataOps infrastructure within their highly managed, highly available cloud architecture while using compute resources more efficiently and reducing cost. Now you can load balance all your workloads across nodes, and let Kubernetes ensure high availability for all your data pipelines. Deploying the Runner and Orchestrators on Azure Kubernetes Service (AKS) or AWS Elastic Kubernetes Service (EKS) minimizes operational overhead. It reduces infrastructure costs by consolidating workloads across domains and Data Products on a Kubernetes cluster.
Another feature that raises the bar for Data Product teams is our Snowflake Object Deletion Prevention. Deleting objects can have a far-reaching impact—this capability reduces the risk of these catastrophes by making such deletions an explicit user-defined action.
With any SaaS platform, downtime due to maintenance during upgrades is a necessary occurrence—to update the platform and get exciting new capabilities installed. Our Continuous Execution feature ensures that data pipelines do not fail during these windows. Rest assured that your pipelines will execute with no extra intervention required.
As you can see, there's a lot to be excited about in the release as well as our upcoming session at Snowflake BUILD. We believe that we are driving a wave of innovation, and DataOps.live will continue to grow and continue to change how Data Products are delivered. See you at Snowflake BUILD!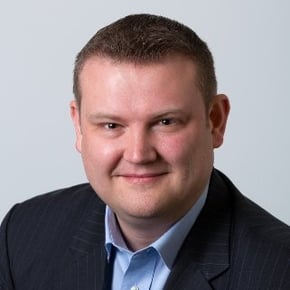 Guy Adams - CTO, DataOps.live
Snowflake Global #1 Data SuperHero! An experienced CTO and VP, I'm passionate about DataOps. I've spent 20+ years running software development organizations and now my focus is on bringing the principles and business value from DevOps and CI/CD to data. Cofounder of the truedataops.org movement. Also Dad, technologist, (over) engineer, amateur inventor, skier, and mildly eccentric.