Throughout 2021, data volumes have continued to explode unabated, thereby driving the need to adopt a robust data management/orchestration system to manage this enterprise data. Over the last few years, the term "DataOps" has become somewhat of a buzzword, albeit justified with global searches on the word and its derivatives up over 500% since 2018.
The Forbes.com article titled "Three Reasons Why DataOps will Boom in 2021" correctly notes that "while DataOps is a relatively new term, more and more people in the data industry are discussing it." This statement is backed up by a data operations survey that found that 73% of organizations plan to invest in DataOps to manage their enterprise data.
Fast forward to 2022. There is no doubt that the traction gained in 2021 will be carried over to 2022 and beyond. Therefore, let's look at four top trends that we believe will continue to drive DataOps as an imperative in 2022:
1. DataOps and Data Mesh
The data mesh architecture pattern is designed to divide extensive, monolithic data infrastructure into multiple domains, to deliver self-service data analytics and data democratization. However, while we believe that adopting the data mesh paradigm is vital, it is also equally important to note that while data mesh promotes decentralization, it also raises several issues that must be addressed, such as managing data dependencies, inter-domain communication, data pipeline automation within each domain, federated enforcement of security policies and CI/CD governance processes, and lifecycle management of internal data catalogs.
As a result, the question that begs is whether there is a solution to this problem or not. The concise answer is: Yes, there is a solution:
The #TrueDataOps philosophy, as implemented by our DataOps for Snowflake data orchestration platform, is the perfect partner to the data mesh design pattern.
Why?
It provides organizations with an end-to-end data orchestration workflow (in the form of DataOps pipelines) that coherently encompasses all the domain activities. This includes "within domain" pipelines that are built, governed and managed by the domain data team based on their own unique data requirements. And collectively, it provides the foundation for inter-domain partnerships within the organization. Each domain is independent of all other data domains working autonomously; however, all the domains can function as a unified unit, driving data democratization and enabling self-service data analytic functions at an enterprise as well as local domain level.
Tip: Watch out for our fully featured overview of DataOps and Data Mesh in January 2022 featuring enterprise customer case studies who have deployed data mesh with DataOps on snowflake.
2.
Self-service
predictive analytics
As more and more organizations look to extract maximum value from their data through the derivation of data insights and information used as a basis for executive decision-making functions, there is a requirement to accelerate the time-to-value by providing business users and stakeholders with the ability to generate their own predictive analytic reports, dashboards, and even their own unique insights. In summary, there is no time to wait for the data team to create the reports, dashboards, and so on required by the business.
In a report published by Facts & Factors, predictive analytics is "growing at a CAGR of around 24.5% and is expected to reach $22.1 billion by the end of 2026."
Our DataOps for Snowflake data orchestration platform is perfectly positioned for self-service predictive analytics use cases. Our end-to-end DataOps pipelines include the following processes:
Ingest data from multiple, disparate sources using tools like

Matillion ETL

Transform the ingested data using our modeling and transformation engine

Test the transformations for completeness, robustness, and accuracy with

Soda SQL

Collect and publish all of the metadata collected about the data and the pipeline run in a

data catalog

from data.world
The net result of using our data orchestration platform to manage your data is that the transformed data and the metadata is always available for self-service predictive data analytics.
3. Automation and hyper-automation
The primary focus and goal of automation (and hyper-automation)) is to reduce the number of essential and straightforward tasks handled manually and reduce the risk of mistakes and failures of complex tasks, improving operational efficiencies and employee productivity.
Before we look at how our DataOps platform implements the principles of automation and even hyper-automation, let's look at the following definitions:
Automation
Techopedia.com defines automation as the "creation and application of technologies to deliver goods and services with minimal intervention." Automation aims to improve the "efficiency, reliability, and speed of many tasks… previously performed by humans."
Hyper-automation
Hyper-automation, on the other hand, is defined by Gartner as a "business-driven, disciplined approach that organizations use to identify… and automate as many business and IT processes as possible." This principle utilizes multiple tools and platforms to orchestrate, automate, and scale these processes quickly and easily.
Our 1-click data cataloging process is a typical example of a vital task that we have automated to provide an accurate, complete data catalog to use when deriving information and insights from the organization's data.
Our latest masterclass that we did with Bryon Jacobs of data.world not only describes the importance of adding a data catalog to your data ecosystem but also highlights the challenges of keeping a manual data catalog up to date, especially in today's fast-moving and ever-changing world. Guy Adams noted that this process is time-consuming and monotonous. It is impossible to track down all the changes to the data and data environment, especially the tiny functional changes. Therefore, data stewards cannot maintain a data catalog manually.
We solved these challenges by including the data catalog in our orchestrated DataOps pipelines. The net effect of having the data catalog as the last step in the data pipeline is that all the metadata collected during the pipeline run is enriched, tested for correctness, and published to the data catalog.
4. Security and data governance
Statistics reported by purplesec.us show that cybercrime, including ransomware, malware, and phishing attacks, has increased by 600% since the start of the COVID-19 pandemic. Not only do hackers breach company firewalls to steal customer, employee, and supplier PII and credit card details to sell on the Internet, but they also use ransomware to encrypt company data until a ransom is paid.
Additionally, the rise of national and international frameworks governing the use of data (such as GDPR and CCPA) is driving the need to implement data governance and data security policies to ensure that data is governed and protected.
Our DataOps for Snowflake data orchestration platform is designed from the ground up to ensure that all our customer data is governed and secured. We have partnered with Snowflake to build an integrated data governance solution using Snowflake's Data Governance Accelerated Program as a foundation. Our added functionality includes object tagging, row access policies, dynamic data masking policies, and maintaining an access history for all Snowflake objects.
Conclusion
These four DataOps trends are our top picks for 2022. However, they are not the only trends that will continue to expand and grow in 2022. Additional elements include driving the composable business and implementing a Single Source of Truth to create, manage, and maintain all the different parts of the data ecosystem are just as important as the three trends described in this article.
Lastly, as 2021 draws to a close, we are excited about the future of DataOps and our DataOps for Snowflake platform. Connect with us to drive sustainable growth over time for your organization. We look forward to partnering with you in 2022 and beyond.
Ready to get started?
Sign up for your free 14 day trial of DataOps.Live on Snowflake Partner Connect today!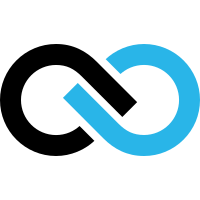 DataOps
Born out of nearly a decade of professional services and hundreds of successful data projects, DataOps.live was built to meet the real-life needs of modern, data-driven companies using Snowflake. DataOps.live removes the need for enterprises to balance governance and agility, delivering fundamental improvements in both. The platform brings agile DevOps automation (#TrueDataOps) and IoT data compression to the Snowflake cloud data platform. DataOps.live is a single platform for 100% of an organization's DataOps lifecycle needs around Snowflake. It provides full Snowflake environment management, end-to-end orchestration, CI/CD, automated testing, pipeline observability and release management wrapped in an elegant user interface. Faster development, parallel collaboration, increased efficiencies, reduced costs, data assurance, simplified orchestration and full data product lifecycle management are the result.