On-demand Webinar
Building Data Products on Snowflake Using DataOps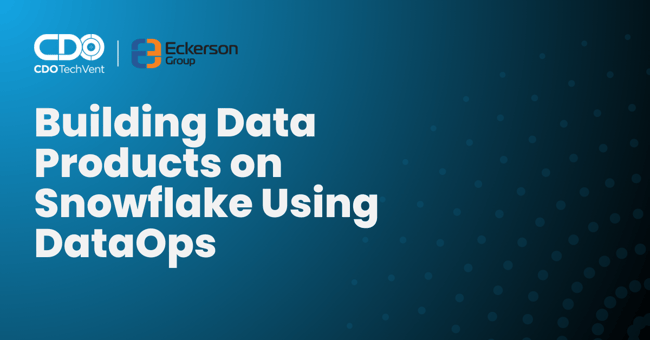 In this session, we profile how a major pharmaceutical research company was able to scale out to 50 data products in less than 18 months.
Data Products are all the rage - but to have real impact it is essential to use the right methodology and tools to build and manage them. By bringing the best aspects of DevOps to data, DataOps is that methodology; and when deployed using a leading platform like DataOps.live, you can achieve unmatched developer productivity without compromising on agility and governance.
Join DataOps.live's Guy Adams, CTO + Co-Founder and Mark Bartlo, Senior Sales Engineer who will lead you through the journey from automated development, orchestration, observability and deployment to effective lifecycle management of Data Products - all with clear optics on how the business stakeholders can benefit from this breakthrough approach.