LONDON, Aug. 30, 2023 /PRNewswire/ -- Prepare for an enriching deep dive into the rapidly evolving world of DataOps as the highly acclaimed #TrueDataOps podcast series returns for its second season on September 6th, at 8AM Pacific Time, 3pm GMT. Hosted by the distinguished Kent Graziano, The Data Warrior, the podcast delivers a wealth of technical knowledge and expert education to data professionals navigating the complexities of modern data management.
Following a remarkable inaugural season that featured 18 noteworthy guests and amassed over 10,000 views, Season 2 is poised to deliver an even more profound impact. With a steadfast commitment to providing listeners with unparalleled insights, this season aims to equip data practitioners with the tools and knowledge necessary to excel in the evolving DataOps landscape.
Season 2 Debut: An Exploration with
Bob Muglia
The curtain rises on Season 2 with an episode featuring the esteemed Bob Muglia. As the former CEO of Snowflake and a present-day investor, advisor, and board member for leading data and analytics software companies, Bob Muglia brings decades of experience to the table. His insights into the technical nuances of data management and its transformative potential will set the tone for a season of enlightening discussions.
A Spectrum of Expertise
The #TrueDataOps podcast has curated an impressive lineup of technical experts and thought leaders for Season 2, including:
Shawn Rogers, Fellow at BARC Research
Chris Tabb, co-founder and CCO at LEIT Data
Karen Meppen, Director, Client Services at hakkoda.io
Cindi Howson, Chief Data Strategy Officer at ThoughtSpot Software
Juan Sequeda, Principal Scientist & Head of AI Lab at data.world
...among other luminaries who have pushed the boundaries of DataOps and continue to shape its trajectory.
Unveiling Technical Depths and Educational Heights
Host Kent Graziano, renowned as The Data Warrior, will engage his guests in meticulous explorations of technical methodologies, advanced data management techniques, and the education required to navigate the complexities of modern data environments. From unraveling the intricacies of the #TrueDataOps philosophy to deciphering its application across diverse industries and use cases, listeners will gain actionable insights to further their technical acumen.
The #TrueDataOps Podcast will broadcast LIVE every other Wednesday and be available for replay on #TrueDataOps.org or #TrueDataOps Podcast Website. Visit HERE to register for the #TrueDataOps podcast newsletter, and to receive updates on episodes and speakers.
About #TrueDataOps
The #TrueDataOps podcast, hosted by the accomplished Kent Graziano, The Data Warrior, serves as a bastion of technical insights and expert education within the realm of DataOps. With a focus on fostering intellectual growth and technical prowess, the podcast engages in profound discussions with thought leaders, illuminating the intricate landscape of modern data management. For professionals seeking to expand their technical horizons and stay ahead in the realm of DataOps, the #TrueDataOps podcast is an indispensable resource.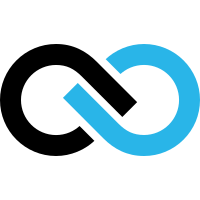 DataOps.live
Born out of nearly a decade of professional services and hundreds of successful data projects, DataOps.live was built to meet the real-life needs of modern, data-driven companies using Snowflake. DataOps.live removes the need for enterprises to balance governance and agility, delivering fundamental improvements in both. The platform brings agile DevOps automation (#TrueDataOps) and IoT data compression to the Snowflake cloud data platform. DataOps.live is a single platform for 100% of an organization's DataOps lifecycle needs around Snowflake. It provides full Snowflake environment management, end-to-end orchestration, CI/CD, automated testing, pipeline observability and release management wrapped in an elegant user interface. Faster development, parallel collaboration, increased efficiencies, reduced costs, data assurance, simplified orchestration and full data product lifecycle management are the result.