Season 1 of the #TrueDataOps Podcast has wrapped! Time for summer vacation.
But first, let's celebrate 10,000 listens on the first season's 18 episodes! We are so grateful to all of you for your incredible support. In this post, we'll take a look back at a successful first season full of interesting talks, expert guests, and educational lessons—and give a sneak peek at what's in store (including a way you can win DataOps.live swag!).


Reflecting on Season 1:
The #TrueDataOps Podcast began seven months ago with our host, Kent Graziano, The Data Warrior.
In the past seven months, we created 18 episodes featuring guests from various backgrounds. They included thought leaders, CEOs, data heads, analysts, and inventors discussing topics like DataOps, Data Mesh, Data Vault, the philosophy of #TrueDataOps, Data Products, and of course the 7 Pillars of #TrueDataOps.
Thanks to our listeners who joined our live streams on Linkedin Live bi-monthly. Your valuable contributions made Season 1 an enriching and engaging experience for our listeners and our guests.


Highlights from Season 1:
Throughout Season 1, we covered various topics to cater to diverse interests within the DataOps community. Here are a few memorable highlights from our episodes:
"DataOps: Unlocking the Power": Our first episode introduces the basics of DataOps, its advantages, and its potential to revolutionize businesses with our guest Wayne Eckerson.
How #TrueDataOps helps companies attain the vision of a federated Data Mesh, with Paul Rankin from Roche.
Great discussions with Dab Linstedt and Cindi Mehersohn on How the Data Vault 2.0 methodology supports and encourages adherence to the 7 Pillars of #TrueDataOps
If you missed an episode, you can find all recordings on our YouTube Channel. Make sure to subscribe, comment, and like!


When we win, you win: celebrating 10,000 listens
Reaching 10,000 listens in season 1 is an incredible achievement for us. We owe it all to you, our dedicated audience. We appreciate your questions, feedback, and support.
To express our appreciation, we're hosting a giveaway offering exciting DataOps.live swag to a few lucky listeners. Here's how you can win:
Post your favorite #TrueDataOps podcast episode on LinkedIn and tag @DataOps.live.
Make sure your post is live before September 6th (our next episode!) to be eligible.
We'll randomly select 3 listeners to win and announce them on the September 6th podcast!
We hope you'll be there to hear if you win, but it's not a requirement to be eligible.


Looking ahead:
We are excited to share that Season 2 is already in the works! We're looking forward to delivering more valuable content to you soon and on an ongoing basis.
Join us on Wednesday, September 6th, at 8 AM PDT. Our next guest will be Bob Mugila, who is the Former Snowflake CEO. He is currently a Board member at RealtionalAI, Fivetran, and many more.


Thank you!
Thank you again to everyone who listened, joined as guests, and supported the #TrueDataOps Podcast. Season 1 was a great success because of YOU. Surpassing 10,000 listens is a testament to the power of the DataOps community.
We want to hear from you for Season 2. Your feedback, suggestions, and topic requests are important for the podcast's future. Contact us through email or social media and tell us what you want to learn in the next episodes.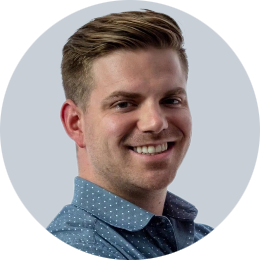 Drew Kreiger
Drew is on a mission to help each user in the DataOps.live community learn, share, and grow. Drew is the Director of Community at DataOps.live with over eight years of community-developer experience. He has built a program for university students, supported forums and developer-led content, and grown multiple communities to more than 10,000 members while managing large community conferences. If you love learning and meeting like-minded individuals, he hopes to see you in the DataOps.live community.