On-Demand Webinar
Evaluating Snowflake with DataOps.live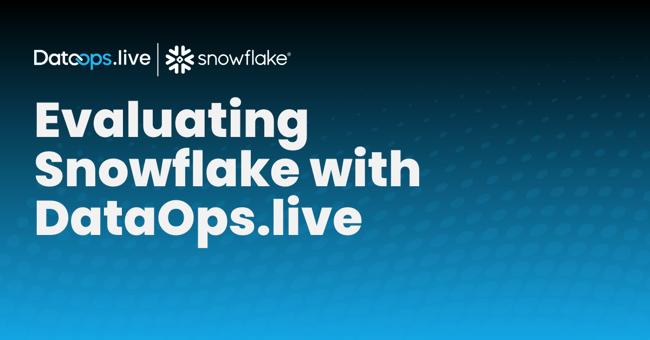 "When should we look at DataOps.live?" This is one of the most common questions we get when speaking with prospective Snowflake customers along with:
Are there benefits to including DataOps.live DURING the evaluation process?

What would this process look like?

What about adding DataOps.live AFTER evaluating and selecting Snowflake as their Data Cloud?
In this panel discussion hosted by DataOps.live's Patrick Connolly and Kent Graziano – The Data Warrior, we explore the options and implications of this approach. Guests include Keith Smith, Senior Partner Sales Engineer with Snowflake; Keith Belanger, Technical Partner with EON Collective; and Tony Hajdari, Director, Customer Success & Field Engineering, DataOps.live.