Kent Graziano a.k.a. The Data Warrior Presents New Video Podcast Series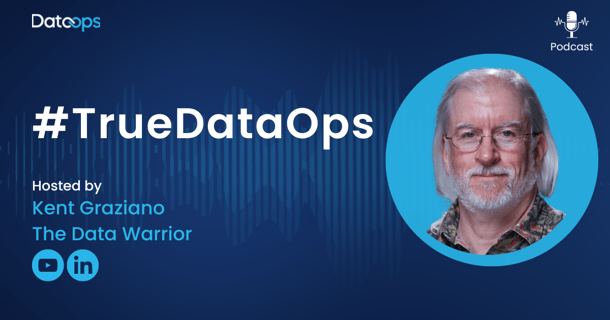 I'm delighted to be launching and hosting a new livestream video podcast called #TrueDataOps. In the weeks and months ahead, we'll explore all things DataOps, meeting many of the leading personalities working at the forefront of this fast-developing area. Our first episode is on Monday 28th November, and we'll be going live every Monday at 13:30 CST.
Our goal is to paint a realistic picture of a world empowered by #TrueDataOps principles and technologies: the opportunities presented, the tools and techniques that can take you further, faster, together with pitfalls and challenges along the way. We'll shine a light on where DataOps has come from, the state of the art today, and what the future holds as DataOps hits maturity. I can't wait to get started.
The world of data and data engineering has changed massively in the last few years. My podcast guests and I have been fortunate enough to have front-row seats during these transformative times. While the sheer volume, velocity and variety of data can now seem overwhelming to some, #TrueDataOps is the way to deal with this complexity, to improve how we manage data and create new value while being governed properly at all times.
I'm known as The Data Warrior. This is because my entire career has been built around data standards and best practices, seeking out optimal approaches to data modeling and data architectures, finding more agile ways to drive value from data. And that's the key to #TrueDataOps: it's a way to get to the value of the data far more quickly and effectively, at lower cost, and with consistently higher quality outcomes.
In each podcast episode of around 30 minutes, I'll be chatting with the thought leaders, innovators, and user organizations who are leading the charge. We'll not only discuss the underlying philosophy of #TrueDataOps and the world of data today but how DataOps is being applied in practical ways and is being adopted across different sectors to create real-life business value. With so many questions to answer and issues to ponder, we're aiming to bring clarity and common sense.
What's happening in the data sphere right now—what's hot and what's hype? What are the main barriers to being agile? How can we accelerate the development of a strong data management practice within an organization? Is it possible to deliver new business value, at scale, without embracing #TrueDataOps? Is Data Mesh needed for success?
We may even take a look at the dark side. Does not embracing #TrueDataOps mean, at best, continuing with approaches that restrict rather than encourage creativity and innovation in data engineering—or at worst, does this run the risk of data chaos?
Our first guest is Wayne Eckerson, Founder and Principal Consultant at Eckerson Group. Few people know as much about getting value from your data as Wayne. An internationally recognized thought leader in BI and analytics, he's been involved in many groundbreaking research studies, and is the author of popular books including The Secrets of Analytical Leaders: Insights from Information Insiders and Performance Dashboards: Measuring, Monitoring, and Managing Your Business. The starting point for our conversation will be the seven pillars of #TrueDataOps, and what DataOps in general can mean in terms of delivering new business value.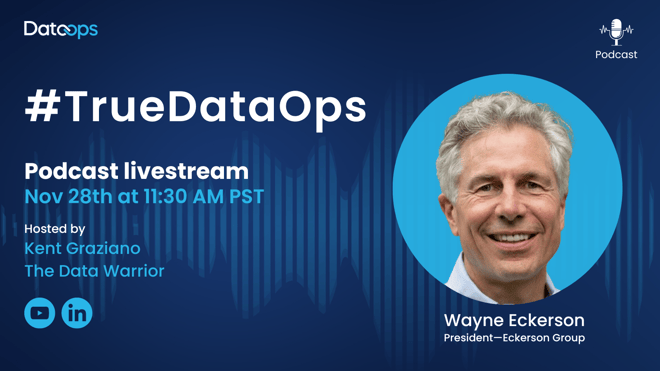 Sign up for the newsletter and listen to the latest podcast episodes here. Don't miss out on this great series!