#TRUEDATAOPS PODCAST
Welcome to the #TrueDataOps Podcast with your host Kent 'The Data Warrior' Graziano! We go live on LinkedIn bi-weekly on Wednesdays at 8 AM PST | 4 PM GMT.
Subscribe to our Newsletter to get updates on guests, show notes, + Upcoming episodes.
PODCAST NEWSLETTER SUBSCRIBE TODAY
LATEST #TRUEDATAOPS PODCAST EPISODES
'DataOps is critical – it's technology, process and mindset'
'Data monetization through 'a

unique stack founded on DataOps.live, Snowflake and data.world' - a single source of truth for all stakeholders to access, consume, and share insights'
"Component-based development is the outcome of adopting DataOps with its increased automation. The challenge for teams is to learn how go from working with a finite set of people to collaborative development."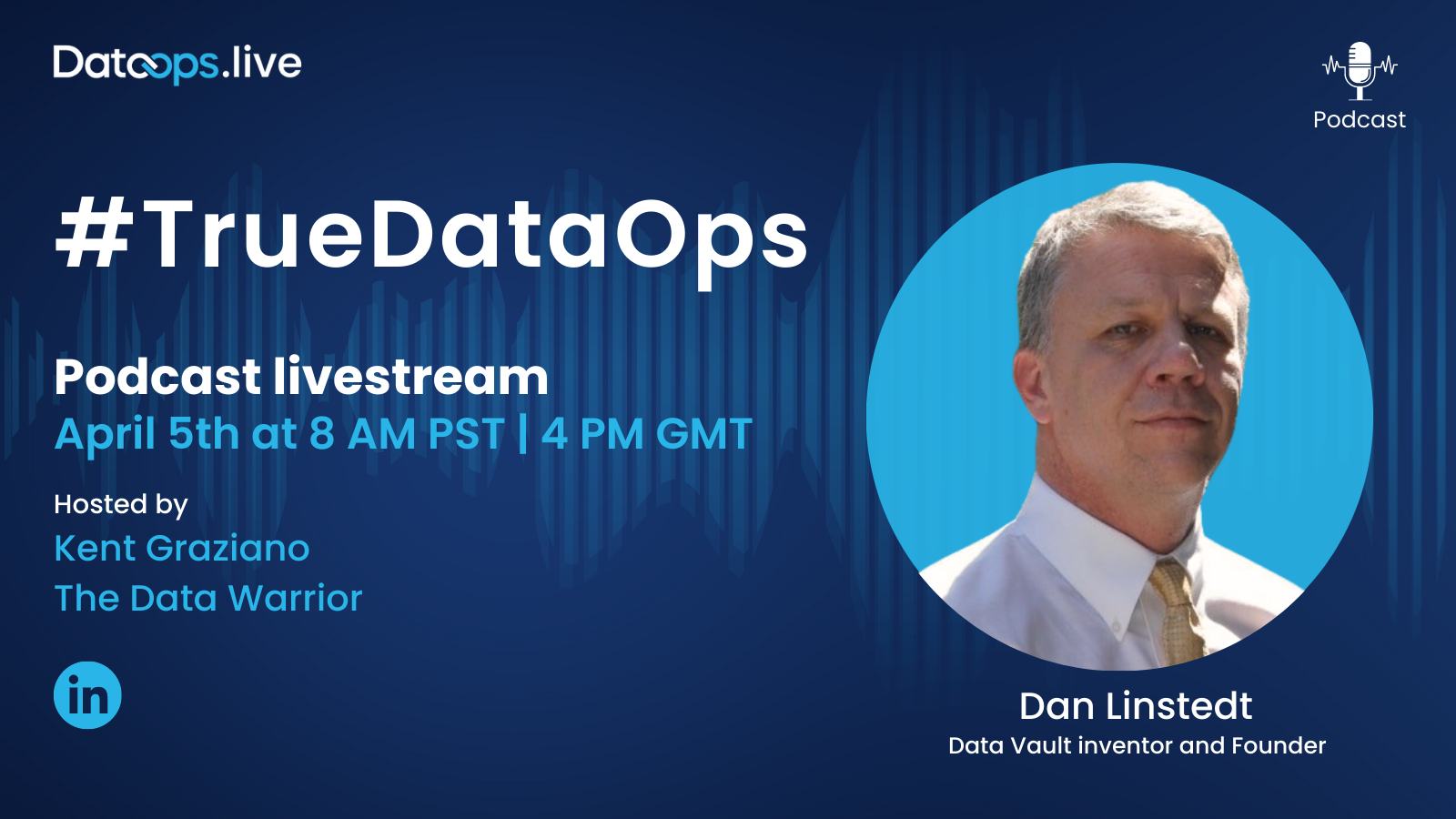 Dan Linstedt - #TrueDataOps Podcast Ep #13
Join us for our 13th episode with the
Inventor of the data vault architecture, independent analyst, and thought leader Dan is the f
ounder and CEO of DataVaultAlliance Holdings, LLC. With a 30-year background in IT and data warehousing/business intelligence, his specialties include solving big data problems, sprint planning, tracking and oversight, systems design, and architecture. Dan is a CBIP Certified Master, DW2.0 Certified Architect, and Informatica Certified Master.
Stay up to date, SUBSCRIBE TODAY