On-demand Webinar
Migration to Deployment of Data Products in Snowflake at The Speed of Business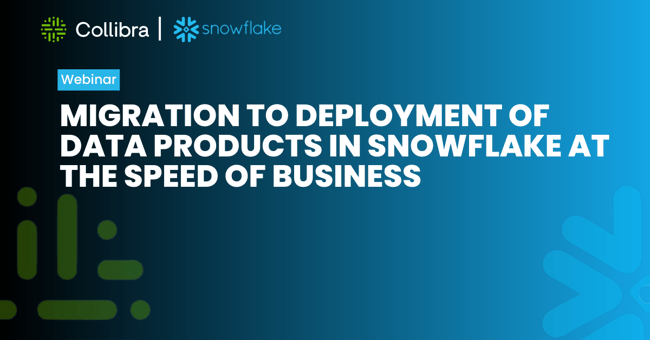 In today's economic times, businesses are under increased scrutiny and only the most critical projects will get off the ground. Businesses have to be laser focused on their data spending and ensure proper utilization of technology.
Leveraging the Snowflake Data Cloud as your data platform enables data mobilization with near-unlimited scale, concurrency, and performance, but your operations and development teams may need extra support to streamline migration and create data products.
The combination of Collibra, Snowflake and DatatOps.live can help you achieve success and create value throughout your organization.
In this webinar you will learn:
How to begin your migration strategy with the right solutions to achieve your desired end result
How to build your data product strategy for focus and immediate business returns. Stack rank your required data products based on internal ROI to increase efficiency or external monetization to generate revenue.
Using Collibra to find specific, high quality data and facilitate the migration with focus and speed.
Using DataOps.live, how do you adopt an agile development philosophy based on #TrueDataOps, that allows you the quickest path to develop, test and deploy data products with Snowpark and the Snowflake Data Cloud.
Understand the ongoing benefits of integrated platforms with Snowflake and Collibra.