LONDON, June 13, 2023 /PRNewswire/ -- DataOps.live, the Data Products Company, has announced the Summer 2023 release of its DataOps platform. Key enhancements shape how leading enterprises and data teams deliver data applications and products. Immediately available is Spendview, an exciting free spend observability tool for Snowflake customers.
"Getting the most from Snowflake is a priority for our customers," says Thomas Steinborn, VP of Products. "Spendview is a free, exciting way to have access to optics on usage, costs, user engagement, and much more. And it's only the first step in helping our clients observe their Data Products and Applications".
The release delivers innovative new capabilities in three primary categories:
DataOps.live Observe – With its central role in Data Product automation, orchestration, automated testing, and deployment, the DataOps.live platform is in a unique position to provide observability across the entire lifecycle of Data Products. DataOps.live is pleased to announce DataOps.live Observe, a set of data platform and pipeline observability capabilities beginning with Spendview for Snowflake – a free-to-use tool for the Snowflake Data Cloud that helps customers to understand, manage and optimize their spend on Snowflake. DataOps.live will release additional capabilities in 2023 for pipeline monitoring, data usage analysis, and Data Products business value assessment.
Spendview has received positive feedback from DataOps.live clients in a recent Private Preview release, including OneWeb, creator of an innovative global communications network powered by a constellation of 648 low Earth orbit (LEO) satellites. Miguel Morgado, Product Owner, Service and Platforms at OneWeb, said, "In the last three months, we reduced overall Snowflake cost by 15% across all our Snowflake accounts by leveraging DataOps.live Spendview. Spendview got turned on within minutes, bringing transparency to all stakeholders and allowing us to focus our efforts on key areas we could improve. DataOps.live continues to be a true partner, supporting OneWeb's continuous rollout of Data Products across the organization to benefit our customers."
These exciting advances will help to fundamentally transform how clients formulate, deliver, and manage Data Products and Data Applications for users on the Snowflake Data Cloud. "Snowflake recognizes the importance of observability across data infrastructure to improve operational efficiency. DataOps.live's Spendview will help customers optimize their Snowflake experience and ensure they're maximizing the benefits of the Snowflake Data Cloud," said Tarik Dwiek, Head of Technology Alliances at Snowflake.
Data Products Done Right – DataOps.live puts managing Data as a Product at the center of the platform's capabilities, with Data Product Lifecycle Management at the heart of everything. With the introduction of change management capabilities, DataOps.live enables data engineering teams to build versioned, backward-compatible Data Products. Leveraging the DataOps Development Environment (DDE) engineers rapidly develop new data assets. Assessed by DataOps.live Observe, teams effectively collaborate with the business stakeholders and publish curated trusted datasets to the customer's data catalog of choice.
Developer Experience – The DDE matures its developer tools designed to shorten data pipeline tasks from minutes to seconds. Optimized for data science workloads, building data apps, and managing data products, DDE centers on a unified, cloud-based, zero-install development environment designed to accelerate developer productivity and efficiency.
Meet DataOps.live at Snowflake Summit 2023, at Caesar's Forum in Las Vegas, NV June 26-29 where the company will exhibit and host an informative session. To discover how DataOps.live drives success from modern data architectures at your organization and delivers data engineering at scale, click here to start with Spendview - our free spend management tool. Join us for a webinar on June 15th on "DataOps.live Summer '23 launch", and visit https://www.DataOps.live.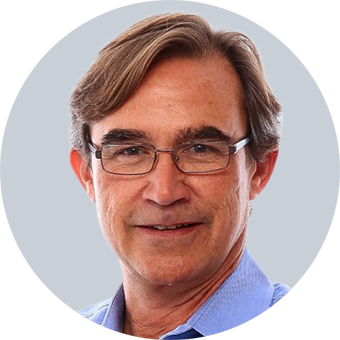 Nick Halsey
As a Multiple-time CEO, COO, CMO, and VP of Sales, I have a passion for growing tech startups to reach their full potential. Either as a founder or early member of the exec team, I have provided leadership across all market-facing functions including Sales, Marketing, Business/Corporate Development, Product Management, and Customer Success. The positive environment I foster for every team I work with confirms my strong commitment to employee and organization development. My experience scaling out these functions within all organizations I have been a part of has resulted in proven success, including 2 IPO's and 7 other successful exits. I believe in the importance of analytics as a key tool in steering organizational innovation and digital transformation. From AI to BI to ML to IoT, the capabilities found in the power of analytics drives changes in the way the world works, and most of the companies I work with are innovating in analytics as a key component of their product strategy. Besides raising money for the companies I work with, I am also a venture investor myself. I am an LP in several VC funds, and have a deep understanding of the way VCs and investors assess and manage their companies. I have served as a director on 8 boards, both as an investor and in an operating capacity, and I I bring these insights to work with my board and investors in an operating role. I have lived in the Bay Area since I moved here to attend Stanford. I'm an enthusiastic cyclist and have completed over 20 Century rides and 5 international cycling trips. I also enjoy giving back to the community, and love to get my kids involved in programs like Save the Bay Clean Up Days, sponsoring water wells in Africa, and painting the Gratitude wall in the photo above.