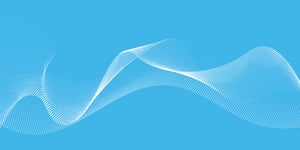 Snowflake Solution Center
The frostbyte and Polaris teams are the technical force behind
Snowflake's industry go-to-market strategy, dedicated to building
industry solutions that solve specific business and technical
challenges across all industries, including healthcare, telecom,
manufacturing, and more.
The Snowflake Solution Center allows rapid, automated deployment
and demos of a suite of partner-aligned industry solutions, from
teams such as frostbyte and PolarIS, tailored to drive meaningful
impact. These will drive faster technical wins, greater consumption
and faster adoption of new Snowflake features.
The Snowflake Solution Center Flow

"DataOps. live has seamlessly bridged the gap between what was visionary and now achievable, turning 'art of the possible' into 'possible' with the click of a button for our industry solution selling at Snowflake."
Learn more about the Snowflake Solution Center
Vertical Covered
Healthcare / Life Sciences
Financial Services
Retail & CPG
Manufacturing
Media, advertising & Entertainment
Solution Template Examples
Tasty Bytes and Tasty Bytes PdM
Insurance Fraud Detection
Customer Experience
EDI File Processing
Market Basket Analysis
Retail Inventory Analysis
How to get access to the Snowflake Solution Center?

Request Access to the Snowflake Solutions Center today via the Snowflake solutions-center Slack channel
DataOps.live Snowflake Sales Portal
Thank you for your partnership on this exciting data journey!
DataOps.live, the Data Products company, is the company and technology platform that underpins the Snowflake Solutions Marketplace.
We supercharge Snowflake data teams by enabling agile DevOps automation and a powerful Developer Experience to modern data platforms. The DataOps.live SaaS platform brings automation, orchestration, continuous testing and unified observability to deliver the Data Products you want at the speed the business needs.
In addition to DataOps best practices and technical training found in our training and learning center, we created this sales portal to share our key sales and marketing materials.
Let's get to work!