On-demand Webinar
Spring 2023 Product Launch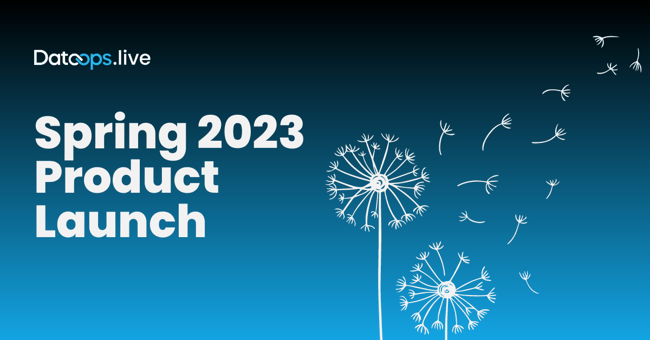 This webinar is intended to introduce you to the latest updates from DataOps.live, including how to:
Automate, orchestrate, deploy, and govern your Data Products with our new Orchestrator for Collibra and Informatica.



Streamline and accelerate the build and deployment of your data vault defined in VaultSpeed.

Jumpstart your data team's productivity using our exciting DataOps Developer Environment.

Have complete confidence in data infrastructure changes for Snowflake.


Improve compliance and enterprise security practices by leveraging new environment management capabilities.

...and more!