Next-generation automation with VaultSpeed and DataOps.live

Accelerate the setup of your data cloud by automatically consolidating data from many sources. DataOps.live and VaultSpeed provide an exclusive multi-layered, no-code automation solution that drives multi-source data integration, orchestration and agility.
Stop building your data model from scratch.
VaultSpeed offers a consolidated Data Vault model based on the metadata we collect from your sources. You can modify that model using a comprehensive modeling interface to better match your business needs.
Built-in templates provide certified integration logic and translate your data model into working DDL and ETL code that can be pushed into your CI/CD pipeline.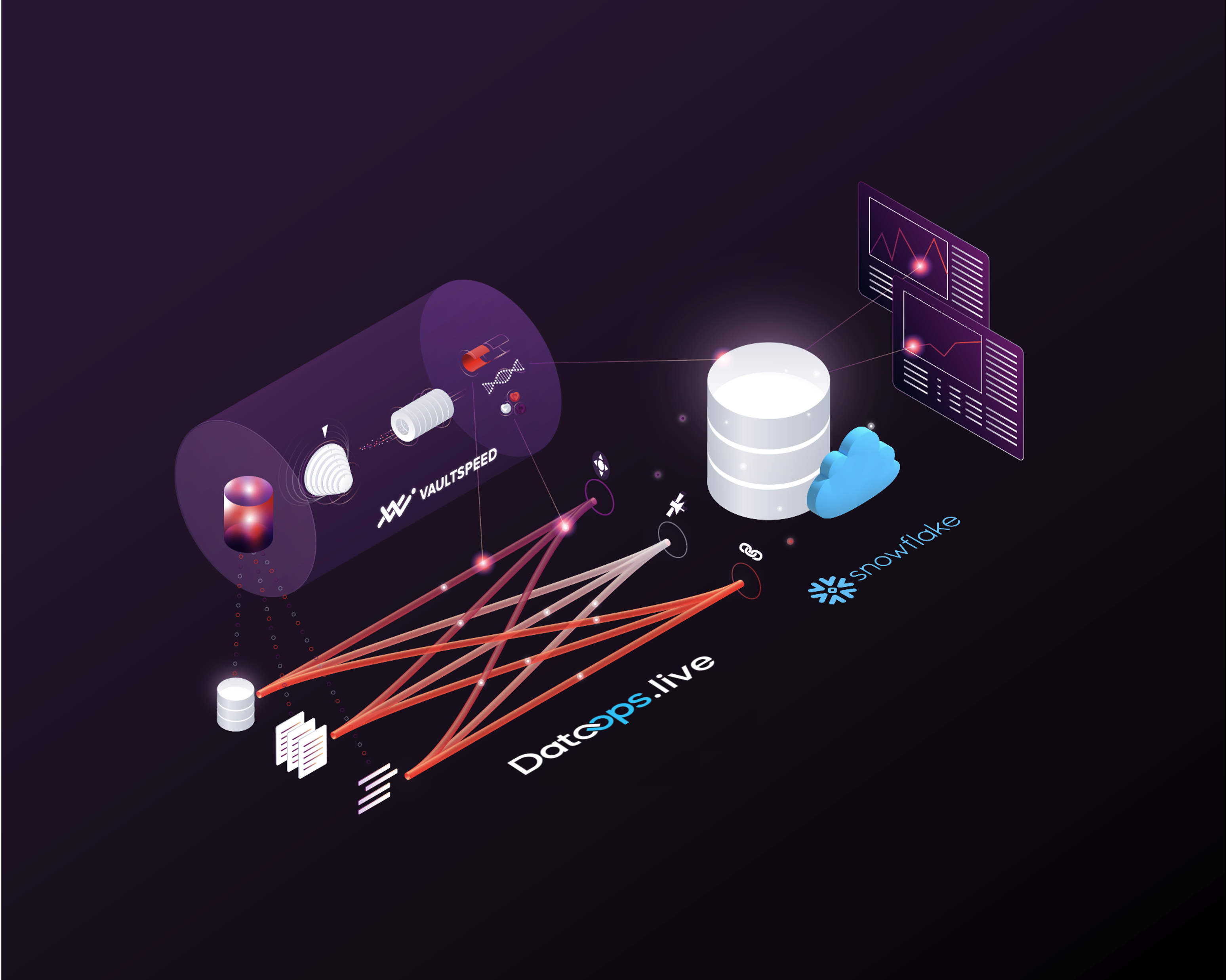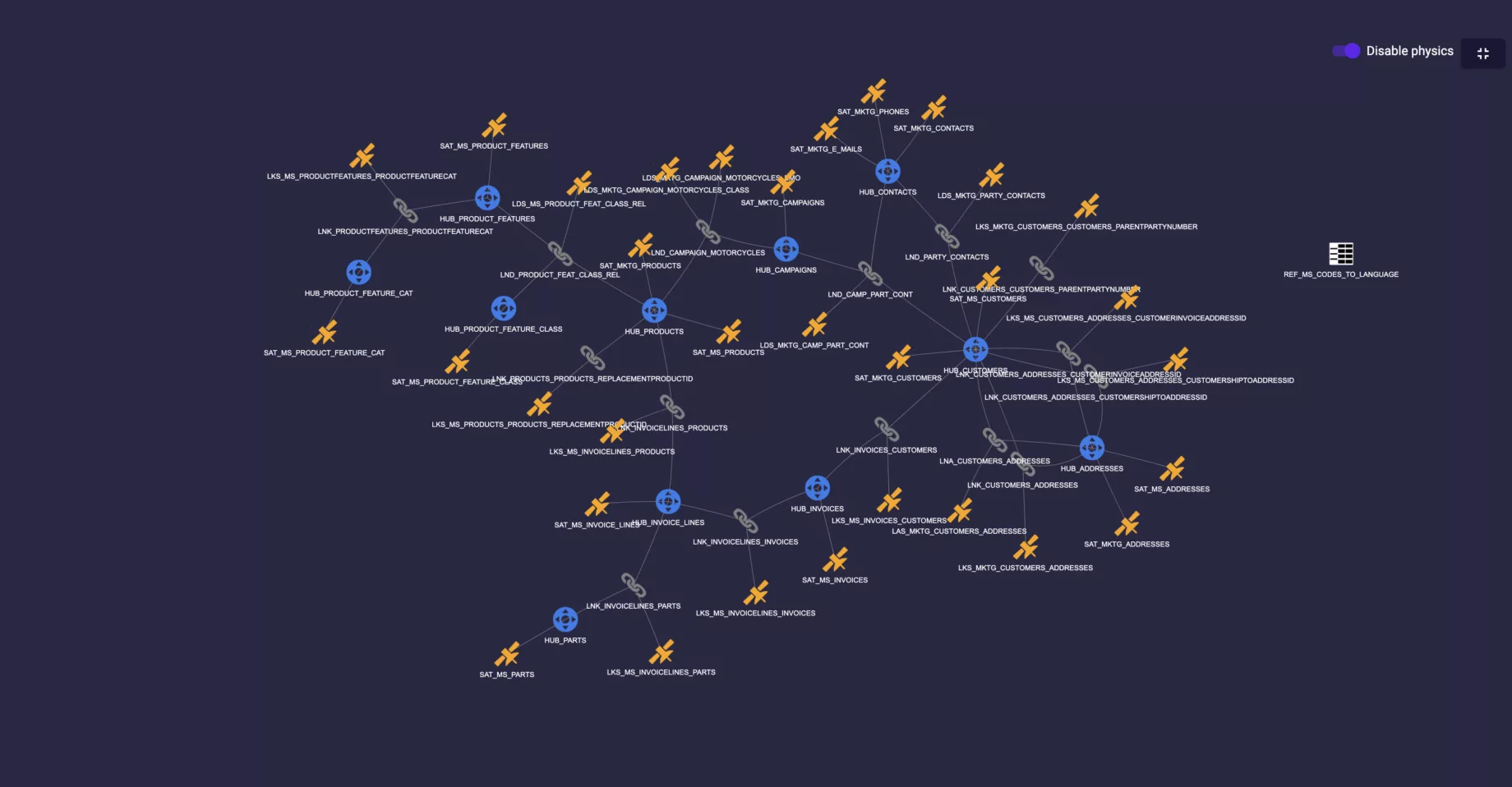 Maximize efficiency in data integration
If you want to efficiently centralize data, manage history and handle change, there is no way around it. You will need to follow the Data Vault 2.0 methodology, model and architecture.
VaultSpeed is the first automation tool ever certified for Data Vault 2.0, while DataOps.live provides additional support for the ecosystem around Data Vault implementation, including environment setup, regression testing, and data movement orchestration.
Deploy data structures in hours, not days
DataOps.live provides full environments build management for dev/test/prod/fb to support branch and merge gitflows. Standalone or fully mirror our backend git repository with your enterprise source code repository. Any number of developers can work independently in their own safe sandboxes without stepping on each other's toes, massively increasing developer efficiency.

DataOps.live will help you leverage the power of advanced Orchestration capabilities for ALL your data integration and data movement platforms with enhanced connectors for your most popular tools. DataOps.live seamlessly imports the complex DAG routing flows and logic that VaultSpeed generates to ensure the Data Vault is loaded correctly, in the right order, while maximizing performance through parallel loading.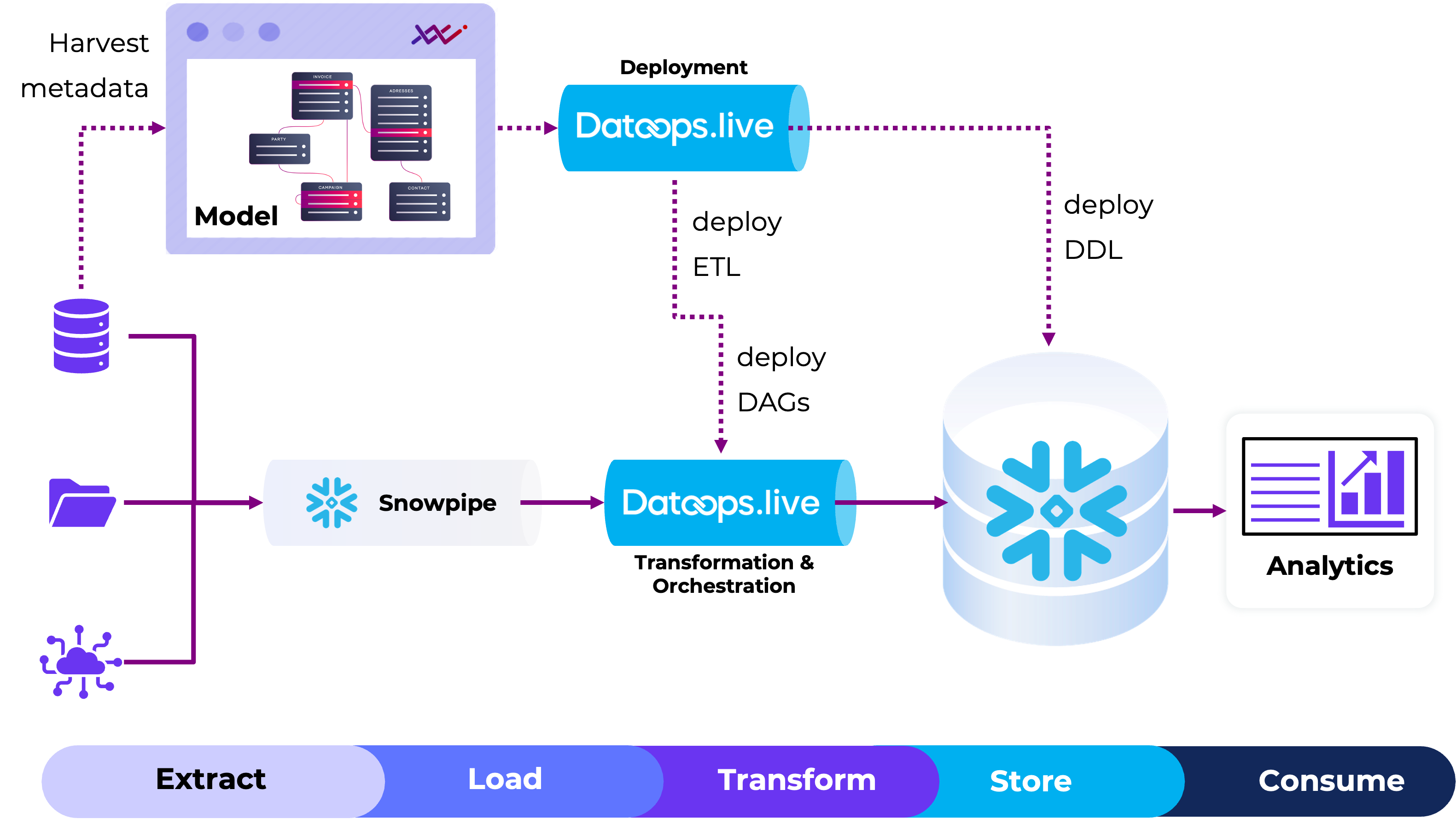 Get more from your data with DataOps.live and VaultSpeed
Discover how the collaboration between DataOps.live and VaultSpeed enables you to provide more robust data throughout your entire company.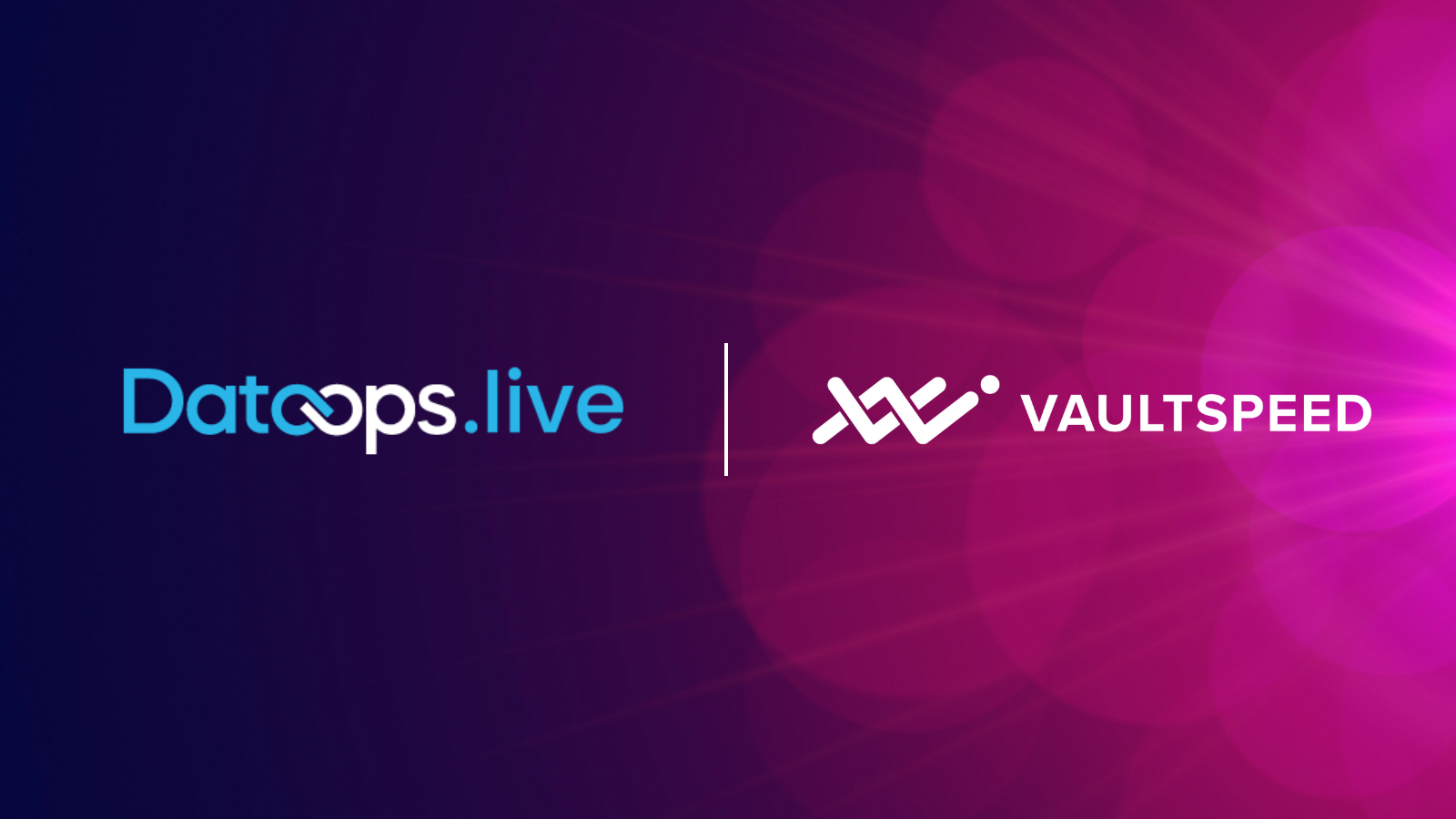 Gain more agility, orchestration and automation for the Snowflake Data Cloud
Changing the way the world ​builds and manages Data Products and Data Vault for Snowflake, powered by DataOps.live and VaultSpeed combined platforms.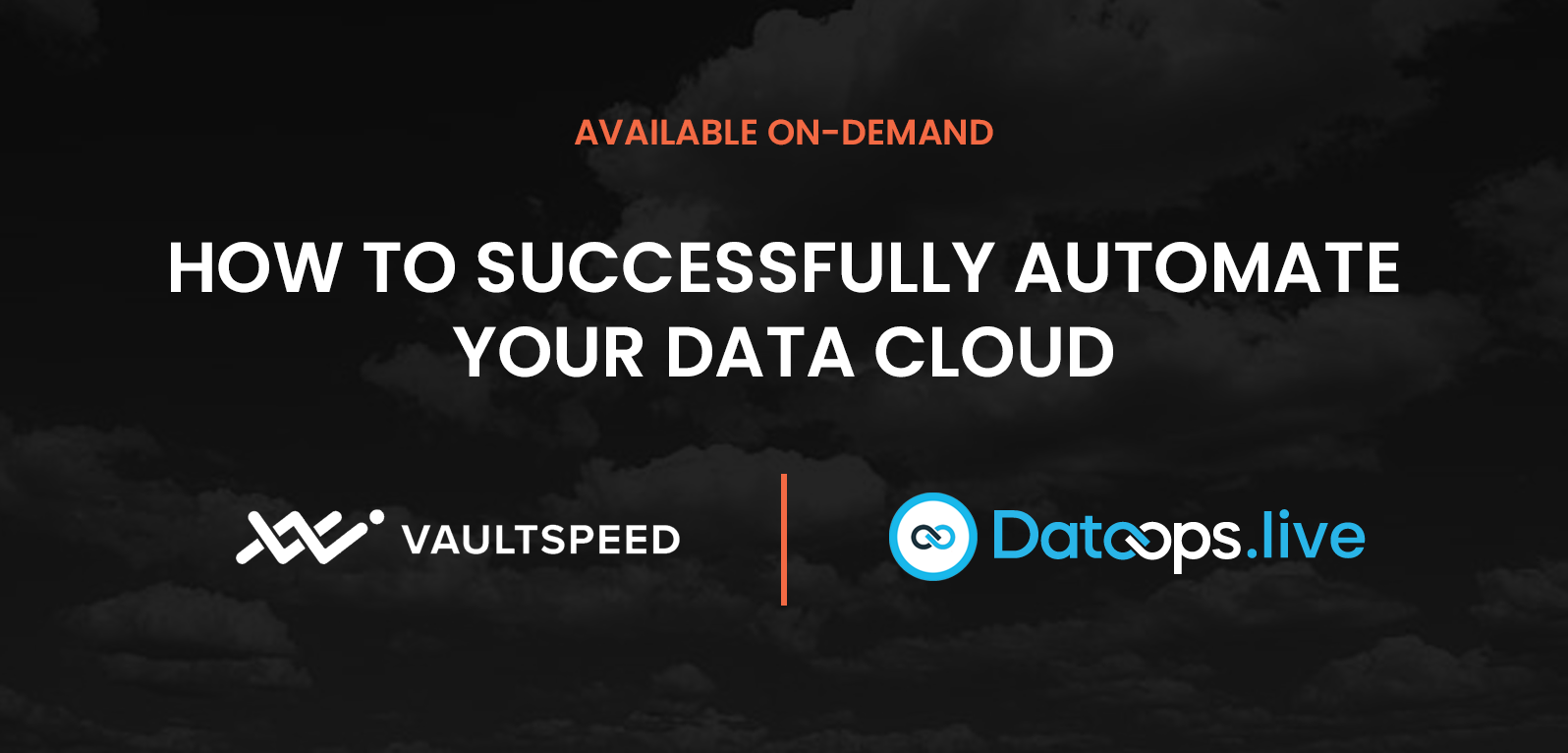 On-Demand Webinar | How to Successfully Automate Your Data Cloud
Watch the webinar replay and learn how DataOps.live and VaultSpeed can help you: Successfully deploy and manage a Data Vault on Snowflake. Develop data products faster and manage their lifecycle. Reduce the costs of your data pipelines for Snowflake. Bring more agility, flexibility, and resilience to change over time.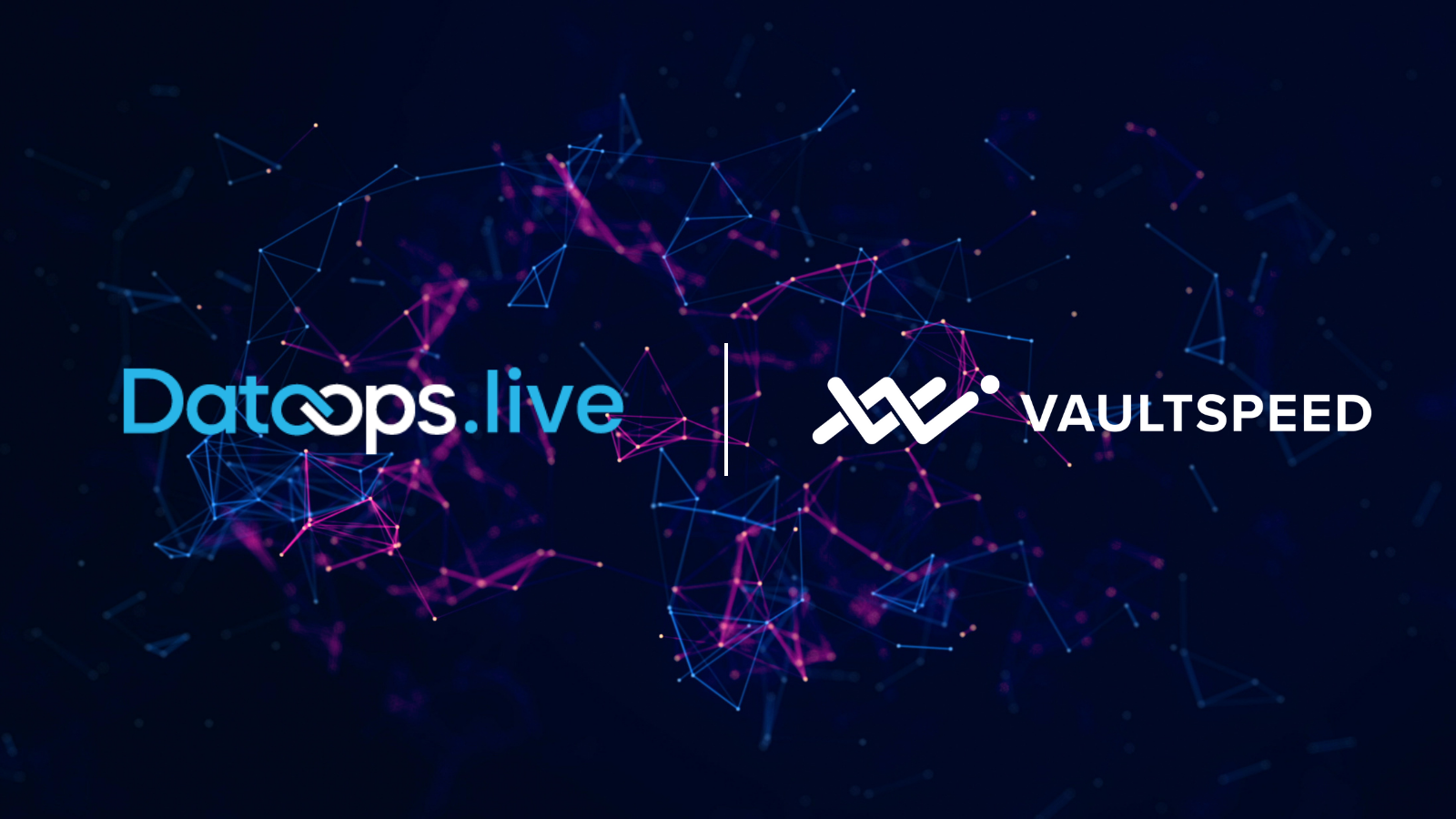 Customer Case Study | Healthcare
Combining VaultSpeed withthe DataOps.live platformwill enable you to accelerate, automate, and orchestrate the build, test and deployment of data products and applications on the Snowflake Data Cloud.