On-demand Webinar
Optimize Your Snowflake Spend With True Efficiency Gains and Innovation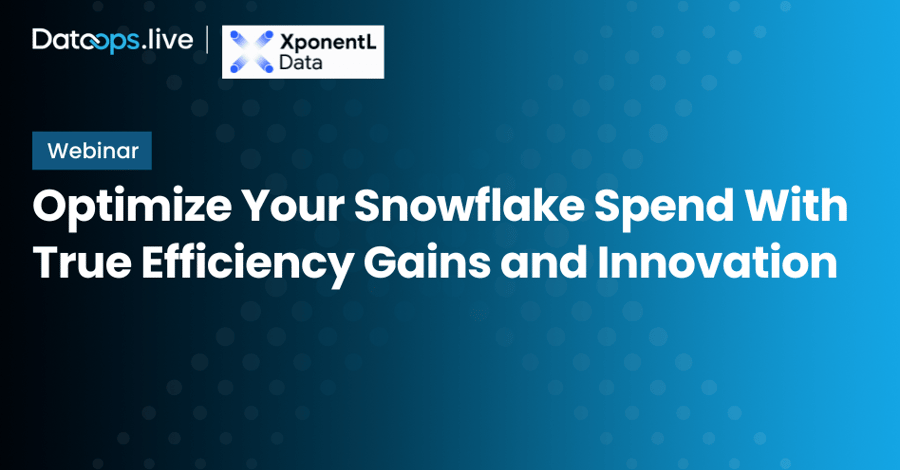 Whether you are just getting started with Snowflake, or taking full advantage of advanced features and use cases, there are always opportunities for optimization and efficiency.
Join DataOps.live and XponentL Data as they discuss how Spendview and Snoptimizer can help optimize your budget by identifying and automating optimization best practices and cost-saving strategies.
Matt Arellano, Chief Data Officer, and Frank Bell, Snowflake Evangelist with XponentL Data, and John Marchese, EVP Strategic Business, Alliances & Channels, and Jevgenijs Jelistratovs, Director of Governance for DataOps.live, co-host this hour-long session. Don't miss it!

*Please note that by clicking Register Now below, you also are opting-in to receiving marketing information and sharing your contact details with XponentL Data, in addition to DataOps.live privacy policy.