LONDON, Oct. 25, 2023 /PRNewswire/ -- DataOps.live, The Data Products Company, is thrilled to unveil DataOps.live Assist, an innovative AI-powered Copilot that delivers Intelligent Assistance that turbocharges your Data Engineering teams. This groundbreaking solution brings advanced intelligence and automation to everyday DataOps tasks, propelling data engineers and data product architects toward a future of unmatched productivity.
To learn more, register for the DataOps.live Fall Release webinar.
In a rapidly evolving landscape where AI adoption is redefining the boundaries of human productivity, DataOps.live Assist takes center stage. Leveraging cutting-edge AI technologies such as Large Language Models (LLM) and Generative AI, this powerful tool opens new horizons for data engineers and DataOps professionals, making their lives simpler and more efficient.
DataOps.live Assist was specifically built to make the daily lives of data engineers easier. Engineers who build SQL or Python data models benefit from an AI-augmented experience. Creating new queries suggests the SQL to use. When collaborating on a co-worker's project, the current queries are explained. Initial documentation is suggested for your review to improve data sharing and foster organizational data literacy. To further improve the collaboration with your team members, merge requests are automatically summarized and reviewed for correctness. If deemed correct, DataOps.live Assist can pre-approve the merge request. Data Product Owners have additional reassurance to approve and promote changes to production safely. Release cycles are accelerated, and time to value is reduced.
DataOps.live Assist further improves DataOps observability. Fed with operational metadata from data pipeline execution, DataOps engineers enjoy recommendations for blameless root cause analysis, e.g., pointing out the offending commit leading to pipeline failures and pinpointing ephemeral network failures. Problems get resolved faster and service level agreements are adhered to at higher levels.
"DataOps.live Assist brings the full power of DataOps to all data engineers of all skill levels across every type of organization," said Guy Adams, Co-Founder and Chief Technology Officer of DataOps.live. "Our customers have literally achieved 100X productivity by leveraging the power and intelligence of the DataOps.live Data Products Platform. I encourage every Snowflake user to give it a try at https://www.dataops.live/freetrial."
DataOps.live Assist will be available in private preview in the Fall 2023 release of the DataOps.live platform, along with a range of additional new features. The company will be sharing details on both DataOps.live Assist and the other new capabilities on the Fall 2023 Release Webinar, scheduled for 8 am PDT, 3 pm GMT on Nov. 2nd. For more information and to register for the webinar, please visit https://www.dataops.live/fall-23-product-launch.
About DataOps.live
DataOps.live, the Data Products company, delivers productivity breakthroughs for data teams by enabling agile DevOps automation (#TrueDataOps) and a powerful Developer Experience (DX) to modern data platforms. The DataOps.live SaaS platform brings automation, orchestration, continuous testing, and unified observability to deliver the Data Products you want at the speed the business needs. DataOps.live is a global company funded by Notion Capital, Anthos Capital, and Snowflake Ventures, with enterprise clients including Roche Diagnostics and OneWeb. For more information, visit www.dataops.live or connect with the team on LinkedIn or Twitter.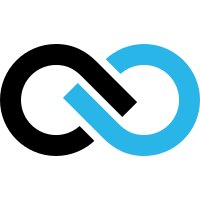 DataOps.live
Born out of nearly a decade of professional services and hundreds of successful data projects, DataOps.live was built to meet the real-life needs of modern, data-driven companies using Snowflake. DataOps.live removes the need for enterprises to balance governance and agility, delivering fundamental improvements in both. The platform brings agile DevOps automation (#TrueDataOps) and IoT data compression to the Snowflake cloud data platform. DataOps.live is a single platform for 100% of an organization's DataOps lifecycle needs around Snowflake. It provides full Snowflake environment management, end-to-end orchestration, CI/CD, automated testing, pipeline observability and release management wrapped in an elegant user interface. Faster development, parallel collaboration, increased efficiencies, reduced costs, data assurance, simplified orchestration and full data product lifecycle management are the result.