White Paper
Snowflake Data Science Workloads with Snowpark Python and DataOps.live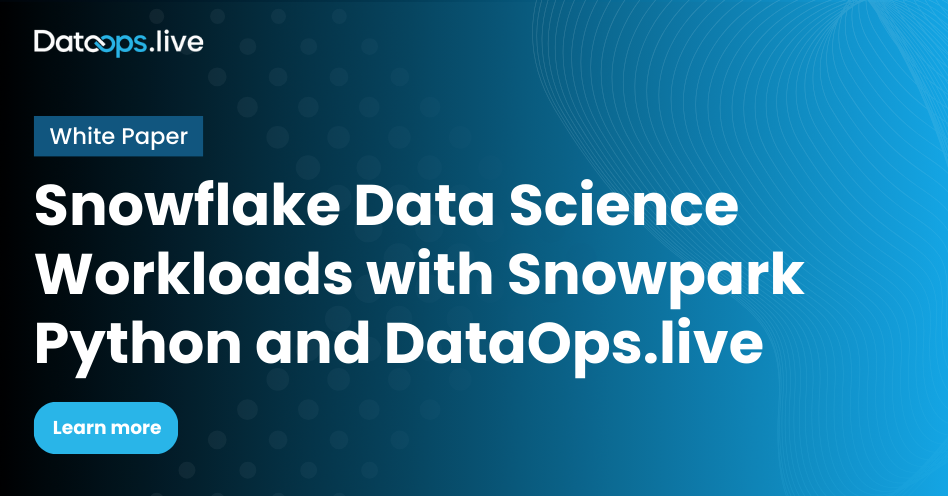 Unlock the power of Snowpark Python and DataOps.live in Snowflake Data Science Workloads:
Efficient Programming: Snowpark enables streamlined coding in popular languages like Python, Java, and Scala within Snowflake.
Automation: DataOps.live automates code development, testing, deployment, and management for Snowpark, simplifying implementation.
Data Transformation: Snowpark leverages DataFrames and UDFs, making Snowflake fully programmable.
Language Flexibility: Support for Python, Java, and Scala allows users to work in their preferred language.
Orchestration: DataOps.live orchestrates Snowpark applications within data pipelines, enhancing efficiency.
Development Support: Full-cycle management, versioning, and Git compatibility ensure optimized Snowpark code development.
Future-Ready: DataOps.live supports Snowflake's evolution into a programmable data cloud, ensuring complete lifecycle management.
Experience enhanced data workflows and efficiency with Snowpark Python and DataOps.live in Snowflake.