Question: How do you securely share 25TB (300 billion datapoints) of high value connected car datA in minutes?
Answer: Using Snowflake and DataOps.live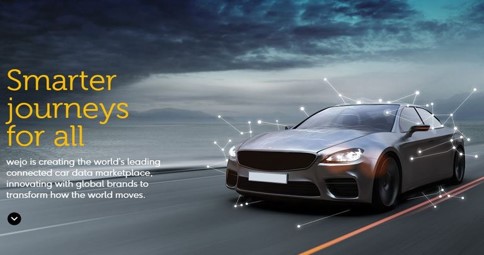 "Their DataOps based approach can deliver repeatable, consistent, disposable and secure data environments for our customers in 1⁄4 of the time."
Steve Pimblett,
CIO and CDO of wejo
Client
Since 2014, wejo has been innovating connected car data to create ground- breaking products and services that revolutionise the way people travel. By generating insights to harness the value of that data, they enable smarter, safer and more sustainable journeys for all.
Challenge
To create a service providing key wejo clients with secure, dedicated access to a massive store of connected car data, each with distinct resources allowing them to perform their own analytics.
Solution
Data platform tenants accessing a sharing, Jupyter Notebook, and Tableau.
Benefits
wejo is able to spin up new test sandpits with 25+ TB of test data in minutes. DataOps made it 4 times faster to create and automate the entire end to end service.
Download Full Case Study
wejo is a dynamic, fast-growing company based in the north- west of England. From being a startup in 2014, the wejo team have striven relentlessly and with great focus to create or acquire data about car movements. Their vision is to organise such data to create insights for vehicle manufacturers, businesses and public sector organisations.
"We had developed all our pipelines in python and dbt. While it worked everything was disconnected, brittle and difficult to manage. The DataOps team imported all our exiting code and had the DataOps.live platform orchestrating everything within days."